Gala Bingo – £30 Free
With years of bingo experience, Gala Bingo has a fantastic bingo package for all of their customers no matter how big or small the budget. From Lunchtime Free Bingo which takes place every five minutes from 11.30pm to 2.30pm, right through to 50p per ticket, prices vary but are generally pretty cheap and more often than not about 10p. And if you're on a budget then the very detailed bingo schedule will help you navigate the cheapest games to play.
There's a phenomenal 16 different rooms to play bingo in and each has a different schedule so you can really maximise the cost and jackpots on offer for as little as possible. Bingo is also available in 75-ball, 80-ball and 90-ball games.
Free Bingo Games & Promos
Free Bingo Every Day
Free Bingo On Gala TV
Up to £30 FREE Play
More than £10 million paid out weekly
Join Gala Bingo Now - Click Here!
Guaranteed jackpots start at £500 every day, in fact they're on offer in every room multiple times every day and the prizes soar right up to the thousands and even if you're not lucky enough to scoop £6,500, then how about a share of £5000?
There are daily prizes and competitions open to everyone and if you take your bingo very seriously then there are also tournaments which will keep you more than entertained. There are feature games every single day with jackpots worth a whopping £5,000 over the hour.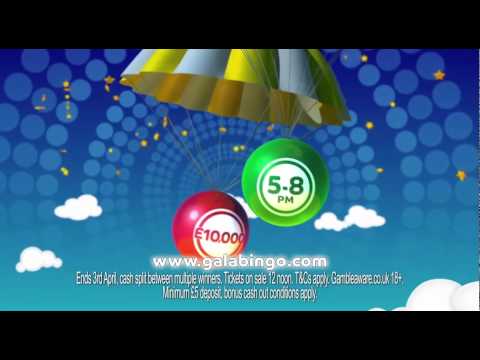 Gala Bingo is vast, there is so much going on that its an achievement to just get through the amount of offers, games, jackpots and prizes. The schedule is very helpful and necessary so check it out before rushing in to play so that you can get the most for your money – loads of BOGOF, 1p and 3p games so perfect for those on a budget!
There's also a great new customer offer, a cash match on your first deposit up to £30, on at the moment so if you want to treble your money then Gala Bingo is definitely the place to start playing!
Join Gala Bingo Now - Click Here!
: Widget class not found. Make sure this widget exists and the class name is correct